Buy With Southern Homes Group
We're here to guide you through every twist and turn of the buying process, so that you can sleep easy at night (in a home that you love ♥).
Your real estate experts!
Since our founding in 2003, Southern Homes Group has helped over 100 Georgia residents effortlessly navigate to the closing table.
With us, you're getting superior, experience, marketing, and analytical skills, all bundled into a super friendly agent who's thinking about you right from the moment they wake up!
Dedicated to an honest and friendly service
In any relationship communication is key and is the cornerstone on how we deliver a next level service. We are dedicated to providing you the attention you deserve. When you work with us, we are available at any time through text, phone or email. To us, you are more than just a client – you're a partner in the process.
Listing alerts
We help you find the perfect home by taking your preferred price, aesthetics, location, lifestyle, nearby amenities, etc ...
Home inspections
Here at Southern Homes Group, we understand how important it is to use the right home inspector.
Vendor network
We work with an extensive network of vendors and contractors that offer us special deals for home repairs, furnishing, painting, plumbing, electrical work
Expert advice
With over 25 years of experience in Georgia, we've helped over number of clients meet their home ownership goals.
Negotiating power
We will help you negotiate and secure the best possible price and terms for you ...
Property websites
Each and every one of our listings gets its own dedicated website using our listing tool.
Professional photos
It's absolutely essential that your home looks stunning, and attractive. We use professional photography for each and every listing.
Professional videos
We offer professional video tours and listings. This allows anyone to tour the property on demand, no matter where they are located.
Virtual tours
Our 3d virtual tours, powered by (3d tour software here) allows anyone to tour your property on demand, and take as long as they want to take in your home.
Home staging
Through our home staging services, we make sure that your home looks absolutely stunning, looks great on all of our marketing materials, and serves as the "wow factor".
Learn How To Buy Like A Pro!
If you're in the market for a new home, check out these tips on how to find the best possible real estate deals in your area.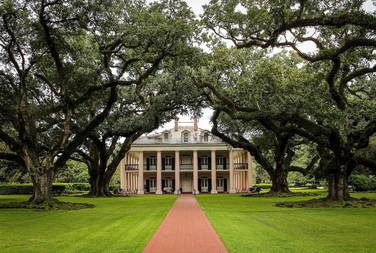 how to buy like a pro
Free Buyer's Guide
Comprehensive Real Estate
Buyer's Guide
"Lauren was a great help in finding our home. She was very knowledgeable about the market and area in which offered a good school zone for our son. She made our home buying experience easy and was very quick to answer any questions or concerns we had. I would recommend SHG to anyone in the market t
…
o buy or sell!"
"Jen did a great job helping us find a home, and taking care of details. She was in constant communication with us, and paperwork was always handled in a very timely manner. Jen was willing to go above and beyond in many cases to accommodate us. I would definitely work with her again, and strongly
…
recommend her to anyone who is in the process of trying to find a house."
"Even with the crazy market Lauren got us in a house. She always made herself available if we ever had any questions and provided great feedback if we ever needed anything. Would definitely recommend working with her if your in the market for a new home."
Our Featured Listings
Hand Picked Georgia Properties You Will Love.